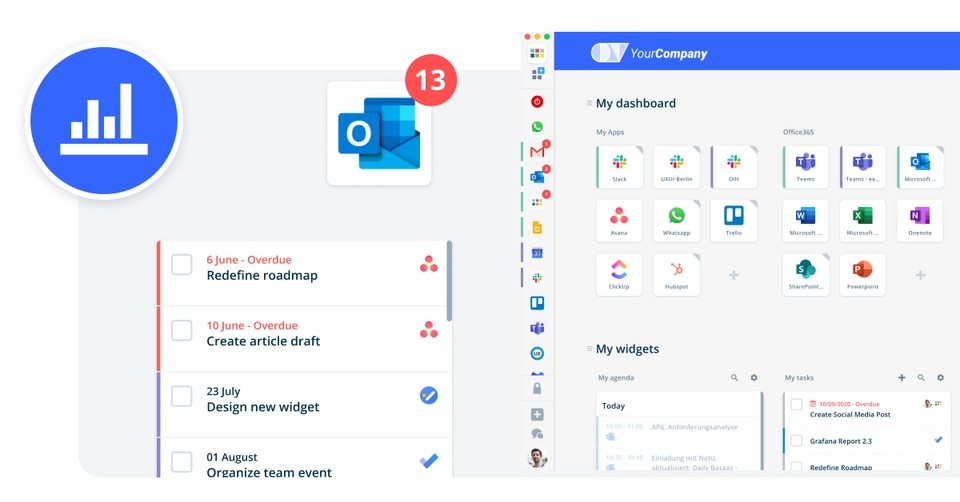 How much time do you spend a day looking for your apps or login credentials? And how much time do you spend checking different to-do apps and calendars to make sure not to miss a task or a meeting?
Basaas can help you organize your daily work and help you to save a lot of time (more than you think).
Here are 7 reasons why (and how) it will help you to manage your daily business, increase productivity and reduce stress.
1.

Your daily apps in one place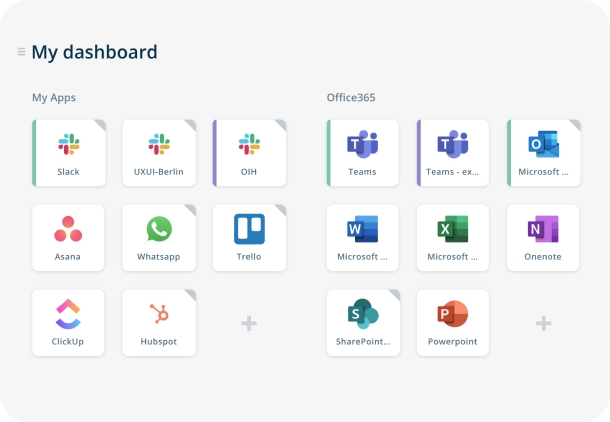 Probably you are using a lot of apps for your work. Managing them can be very time-consuming. Organizing all your apps in a smart workplace could save you a lot of time. You won't need bookmarks anymore. You'll easily access your apps via your workplace.
In the app store you'll get a huge choice of several apps and add them with one click to your workplace. And if you can't find the app that you are looking for, you can also add a custom one.
2.

Stay organized with widgets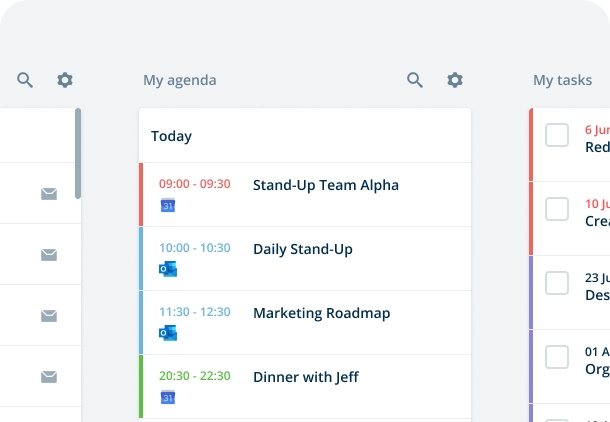 Widgets are used to display information from your connected apps in one place. You can add widgets for your contacts, tasks and agenda. Let's say you are using two or more calendars and connect them with your agenda widget. The widget will show all appointments from all calendars in one place. This way you don't need to open every single calendar and always got the perfect overview of your day.
Another widget is the Global Search widget. It will help you find information or documents within your connected apps in no time. Suppose that you are looking for a certain document and don't know anymore where it's stored. Using the search widget, would help you find this document by searching all apps in parallel, so you'll save a lot of time.
3.

Tasks from every app in one convenient list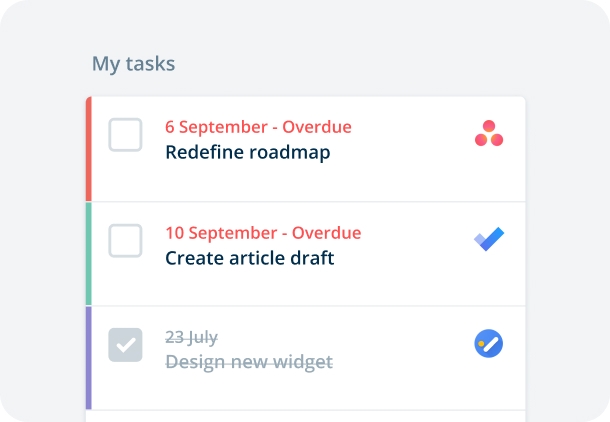 The task widget has a lot more to offer than just showing the tasks of your connected apps. You can easily create your own tasks just by clicking the plus-symbol in your widget. The other thing is, that you can create tasks from within almost every app. This is helpful, if you got an email which includes something you have to do. Just highlight the text, right-click and choose "Create task".
Right now, you can connect your accounts from Asana, Microsoft To-Do, Google Tasks, Github, Clickup and Meistertask. We'll be adding further tools soon. Are you missing a certain one? Send us an email at service@basaas.com and we will have a look if we can add them as well.
4.

Create your workplace the way it suits you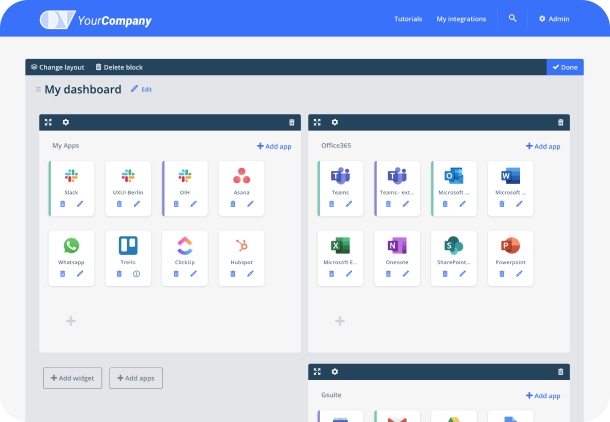 The best way to organize your apps and widgets is to customize your workplace by building categories for your apps and organize them by adding blocks or choosing a different layout. You could group your apps by the project you are currently active in or put all your communication apps together like Slack, Microsoft Teams or mail apps.
5.

Multiple accounts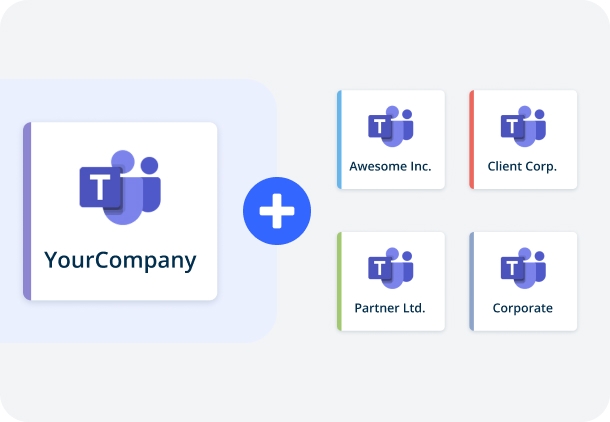 Maybe you are using more than one account of a service. Often you can't be active in both accounts at the same time without some hacks like using multiple browser windows or modes – e.g. Gmail or Microsoft Teams. In your smart workplace you can open as many accounts and work in them simultaneously, you just must activate the option "use multiple accounts". Both accounts will appear as an own app in your workplace. You can easily switch between them and receive notifications for each account. In order to distinguish your apps, you could add different colors.
6.

Stay focused – turn off notifications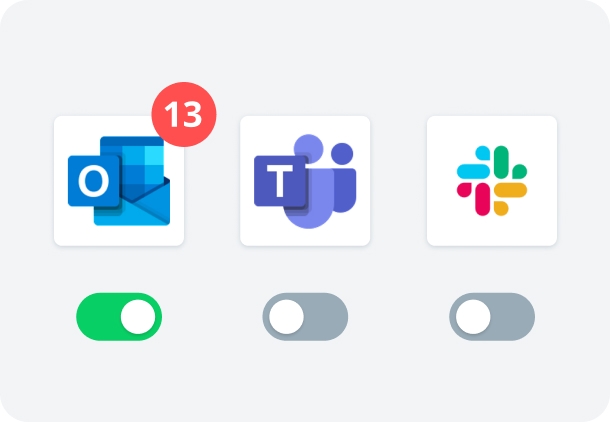 The more apps you use, the more notifications you'll get. You can either turn off all notifications or those for individual apps. For example, if you want to focus and concentrate on your task while working on an important task and don't want to receive messages in your apps, you can simply turn them off and won't be interrupted.
7.

Build-in Password manager in the Basaas App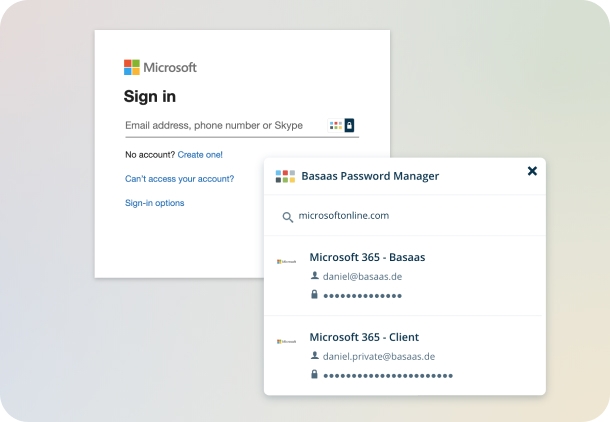 You can organize all your passwords in the Basaas App. This way all your passwords are always available if you need to sign into an app. Sometimes it can happen, that you need to login to an app, especially if this app only allows short sessions like online banking. With the password manager you can sign in comfortably.
If you are not using the Smart Workplace yet, you can start right now. It's free and ready to use in a few seconds. Just add some apps and get started.
Write us at service@basaas.com if you got any questions.