If you google it, you will find many different guides or checklists about HR processes and especially employee onboarding. These guides vary in some cases and cover everything from the recruiting process to the first day or even weeks of the new employee's job. Although they are very different, they all have one thing in common: There is a lot to do, for example many tasks like paperwork or onboarding training for new employees and much more.
The importance of HR processes
According to Sapling 58% of organizations still focus on processes and paperwork in their employee onboarding. They also say that HR processes should focus more on people rather than paperwork.
This study shows that HR processes are complex and require constant transformation. What is more, such figures show that the work of HR staff also needs to be made easier.
The onboarding process is also essential for new employees. A survey conducted by The Harris Poll showed that 93% of new employees think that the onboarding experience is an important factor. It is also important to mention that one-third of employees were unhappy with their own onboarding when they started their job. Some employees even left their company for that reason.
Both examples show that HR processes especially employee onboarding is critical for both, the HR department, and new employees. It's clear that HR departments should digitize their processes. At the same time, they need to ensure that new employees get a great onboarding to increase their satisfaction.
One tool where all your HR apps and tasks come together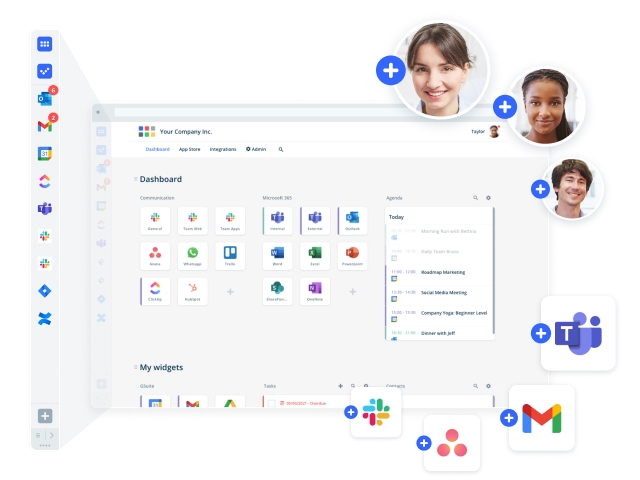 You probably use some tools for your HR processes and ask yourself why you should use an additional tool. Basaas does not intent to replace specific HR software but it's the place where you can integrate and bring together every tool you need for your work. Also, you can manage tasks related to your processes as well as manage all your appointments and contacts.
Basaas provides you a solution where you can manage everything concerning your HR tools and processes. This way you have a central place where you can find all the information and apps you need. At the same time have an overview of all tasks and appointments, to effectively organize your day.
Digitized and structured processes help the new employee enormously
The study mentioned before shows that onboarding is also crucial for new employees. But what should good employee onboarding look like? And how can you make sure that your new employees are happy and have a great start with their new job?
In the first days there is usually a lot to do, there are many apps that the user gets. It often takes some time to find out which apps an employee still needs access to. In addition, there are still many things to do, especially in the beginning. Such as paperwork or familiarizing with the company or the product. Among all the apps and tasks, the employee can quickly lose the overview. It makes a lot of sense to support the employees right from the start.
Provide everything your employees need right from the start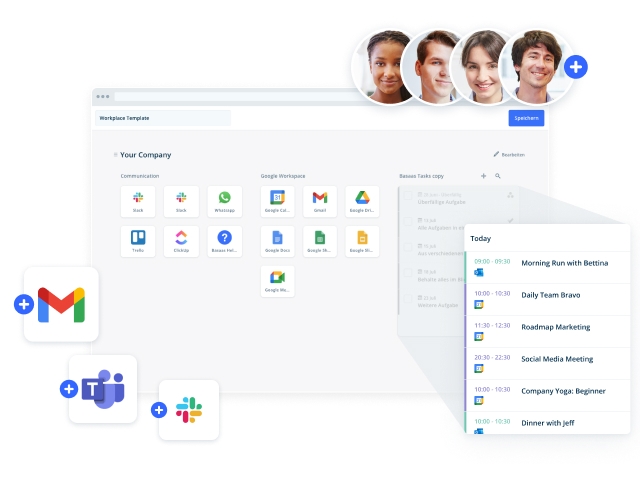 Make sure new employees in your organization get a ready to start workplace with all their apps, a tool to organize their day and a clear task management right from the start.
With a predefined workplace template, every new employee gets every app and widget they need regarding their role and position in your company. Right after their first login, they'll get an already set up workplace and find their apps and information they need to get started. Provide a perfect overview about every app they can use and a place where they can find everything.
The tasks that are due in the first few days also play a major role. To ensure employees don't forget anything and have all deadlines in mind, there are onboarding tasks. Every new employee gets a set of predefined and customized onboarding tasks to know exactly what they need to do on their first day.
Help your employees to organize their day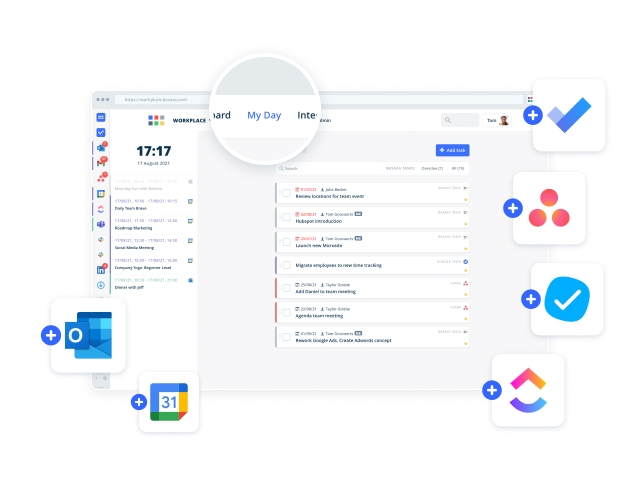 MyDay is the perfect opportunity for your employees to manage and organize their day. With a clean overview of all events from their integrated calendars and the focus tasks from their integrated task management apps or Basaas tasks, they get an overview about everything they need to do today.
A built-in password manager helps employees to manage their credentials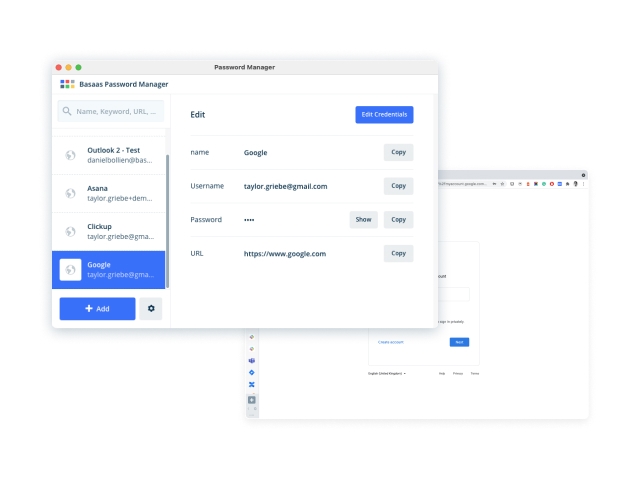 Managing login credentials is also a relevant topic. With the built-in password manager, you can provide a unified solution to securely manage login data and even the possibility to login to apps fast. In this way, all new login credentials can be organized properly. Everyone in your team can use the password manager.
All tasks at a glance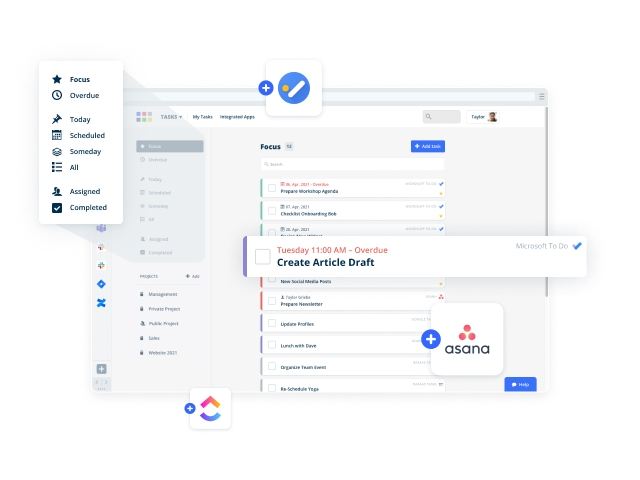 Basaas also offers a task solution in which you can display not only Basaas tasks but also tasks from integrated task management apps. Additionally, you can manage your projects and work together. The clear task management with integrated apps ensures that all tasks and projects always remain in view.
Everyone benefits from a good onboarding process
No matter how your onboarding process looks like or how it is defined, Basaas supports you managing all your HR processes. With clear workflows and task management you can improve the productivity in your HR department. As well as you can improve the onboarding experience for new employees and help them get everything they need right away.
Integrate all your HR Tools into Basaas and manage your tasks while providing new employees a great onboarding experience and helping them to have a great start within your company.
Basaas provides a central tool through which everyone can access all apps and login credentials, as well as daily planning and task management.
Curious to try Basaas? Write us at service@basaas.com if you got any questions.