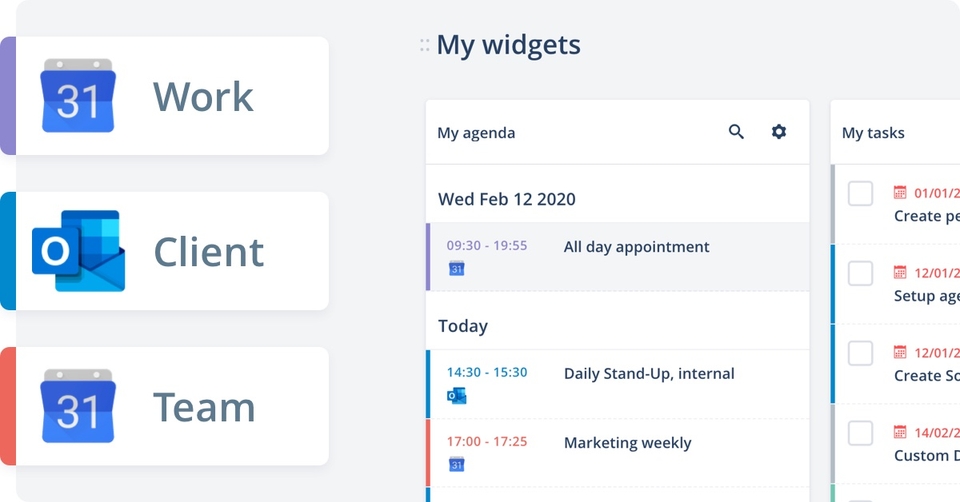 Using various calendars either from different accounts or apps often requires context switching and comparing multiple calendar views. One possible solution is to have a synchronisation from one calendar to the other (e.g. with zapier). This results in an overloaded calendar with duplicate entries.
If you want to have an overview of all your calendars in one view, try out the Basaas agenda widget. It unifies your calendar entries from as many Google / Microsoft calendars as you want and notifies you automatically about upcoming events.
Simply create an agenda widget in your Basaas Smart Workplace and connect all your Google or Microsoft calendar accounts. You can either create a separate agenda widget for each calendar, or add multiple connected accounts into one agenda.
Our fully customizable dashboard allows you to individualize your workplace. Here you can freely position any of your widgets and apps and have all the information you require in one place.
As with all our widgets, you can view and interact with them from any device.
Here are the steps how to add a new agenda widget with multiple calendars on your Smart Workplace
1. Add widget to your Smart Workplace. If you need to add another section to your Smart Workplace click the edit button to modify your layout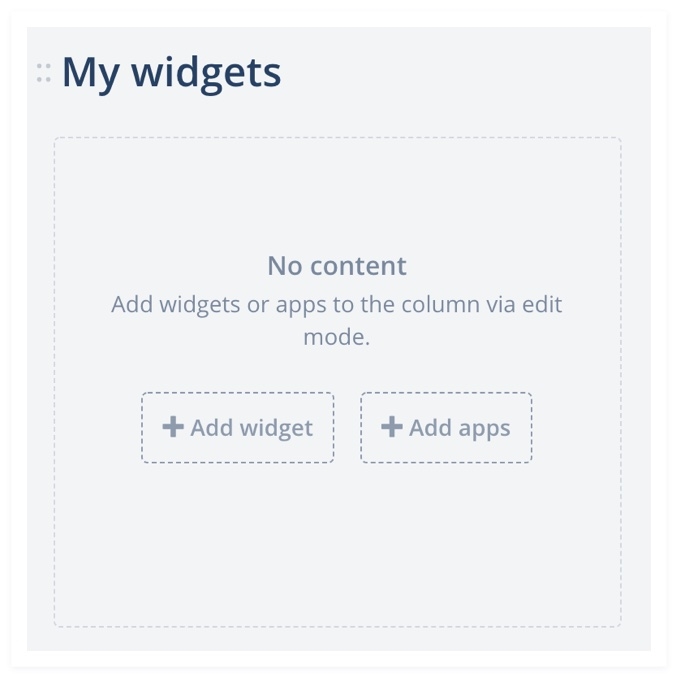 1. Click the Create new widget button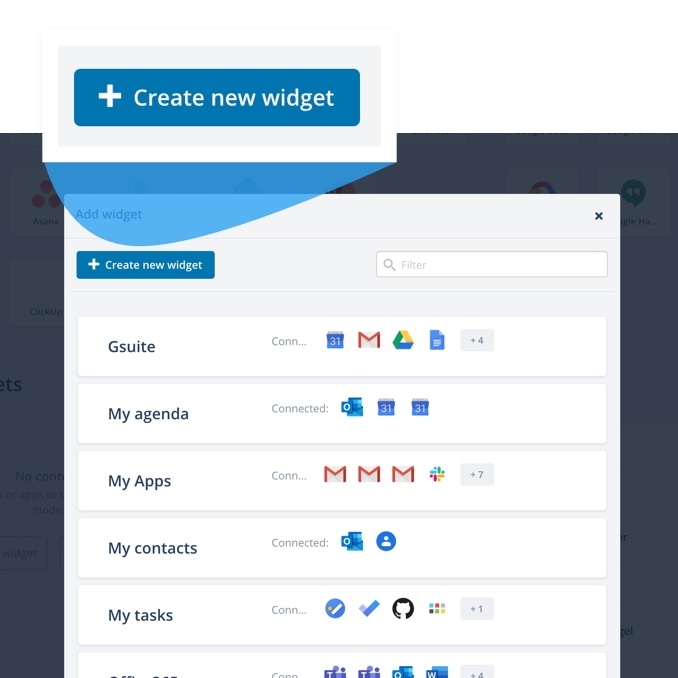 1. Select the Agenda Widget as type and fill in the details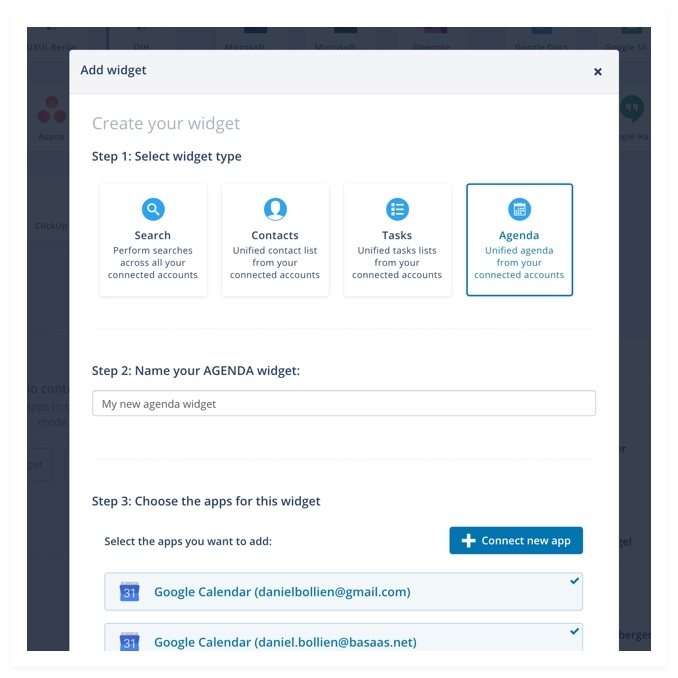 1. Connect as many apps (calendars) as you wish to view in your unified Agenda Widget. Finally click the "Save widget" button to finish the process. Your newly created Agenda Widget will now be placed on your Smart Workplace.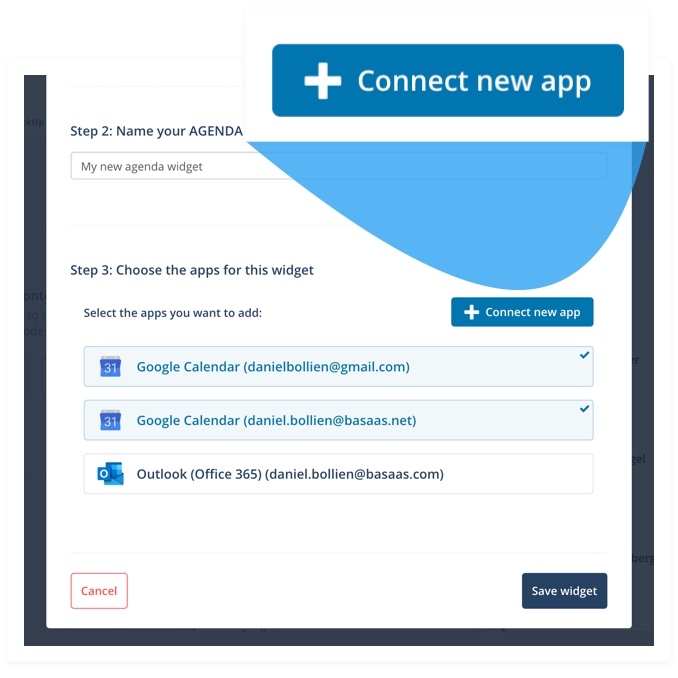 Productivity hint
You can assign colours to each connected app in your Smart Workplace – this way you can easily distinguish appointments in your Agenda Widget from one another